Formation Workshop
Formation Workshop Stuttgart 2017

Teilnehmerliste/Participants

Jan Van Baelen AS Leuven
Tobias Petry AS Munich
Mattia Maltauro AS Padova
Lorenzo Petrosino AS Pisa
Lucie Patzwahl AS Stuttgart
Valentina Luchetti AS Pisa/IB
George Cristian Simion AS Bucharest/IE
Rares Cristian Bisag AS Bucharest
Alex Laurentiu Dide AS Bucharest
Nicoleta Tirsian AS Bucharest
Lorenzo Innocenti AS Pisa
Matteo Manfredi AS Pisa
Louis Maes AS Leuven
Andrei Copaci AS Bucharest
Hasan Alismael AS Bucharest
Laura-Ioana Serban AS Bucharest
Philio Bogdan Negru AS Bucharest
Robert Hack AS Pisa


FoWo description

EUROAVIA Stuttgart is proud to be the host of the Formation Workshop or FoWo 2017. The FoWo is a biannual soft skill training event designed to train our members in a one-week intensive course. 2017 is the first year that trainers from our very own internal training system will be providing trainings.
This FoWo will be taking place in Stuttgart in the center of Europe. This city has grown tremendously through the industry surrounding it, but kept its flair through the proximity to some of the most beautiful mountain ranges in Germany, the Black Forest and the Swabian Alps. As the former capital of the kingdom of Württemberg and the current capital of the state of Bade-Württemberg it combines baroque flair with a modern work ethos.

Schedule and Activities
The Formation Workshop is scheduled to take place from the 5th to the 11th of November. Besides 4 days of intense training sessions participants will also get have company presentations, a technical visit and our classic spirits night and final dinner.


Application
The Applications will start on September 2nd at 16:00 CEST. Applications that are submitted earlier will not be considered.
Application rules will be uploaded here. All participants will be chosen by the answers in their questionnaire so take your time.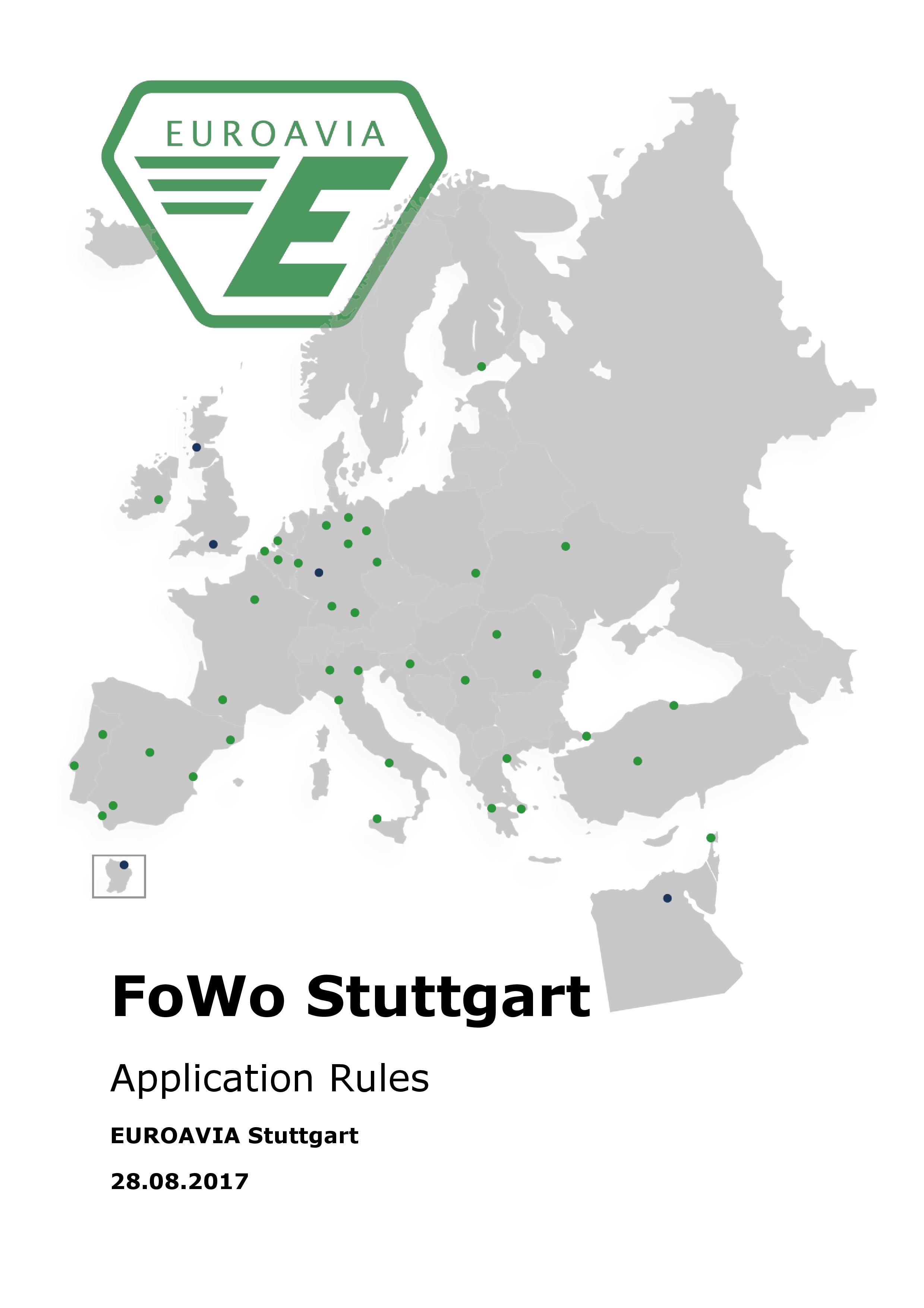 Application
Die Anmeldung ist schon abgeschlossen.